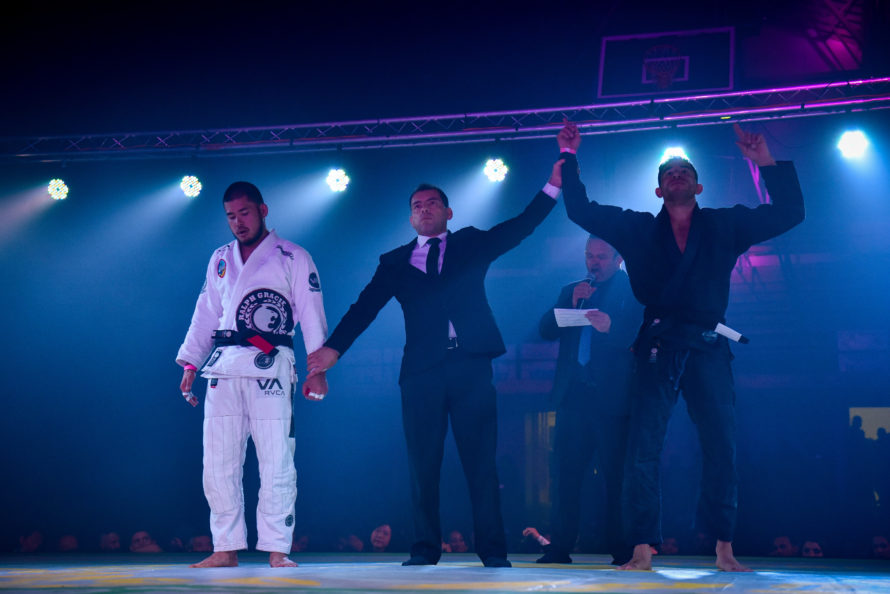 Yemaso Brazilian Jiu-Jitsu represented Sacramento in Fight to Win Pro 8.
Fight to Win is an organization that is putting together professional grappling events.  These events are a lot like what you would expect to see in a mixed martial arts event, such as a UFC, but the main difference is that the matches are strictly grappling oriented.

Competitors face off in either Gi or NoGi rule sets, have a one round time limit match, and are given a full stage to compete in front of the crowd.
Competitors enjoy a paycheck for their participation but are also incentivized to win and further incentivized to finish the match with a submission.  This ruleset encourages fights begin on an aggressive tone which lends to a very fun event to watch.
Representing Sacramento, we had head instructors Marcos "Yemaso" Torregrosa and Eliot Kelly competing for Yemaso Brazilian Jiu-Jitsu, just two weeks after competing in American Nationals and bringing home five national champions.
The team has had a great year competitively which began with a fourth team title, but this night was reserved for the head instructors to showcase the art and principles they teach.
Eliot Kelly
Eliot was first to compete, and he electrified the team, and, to a larger extent, the entire audience with a captivating leg lock submission on a very skilled opponent after a back and forth battle of positioning.  Eliot showed great poise and focused intent as he aggressively attacked his opponent until he secured the win by toe hold.  He wrote his take on the night's proceedings here.  He was later interviewed by the Folsom Telegraph about his experience.
Marcos "Yemaso" Torregrosa
Next up was Marcos "Yemaso" Torregrosa who set out to begin the match at a breakneck speed.  Within the first moments of the bout, Marcos attempted a flying triangle from a seated guard position with served as a catalyst for exciting action.  Ultimately, Marcos was able to pass his opponents guard with a knee-cut, take his opponents back, and win by strangulation via the bow-and-arrow choke.  The sequence of techniques was a very familiar sight for students of our martial arts academy, as it is one of his most favored.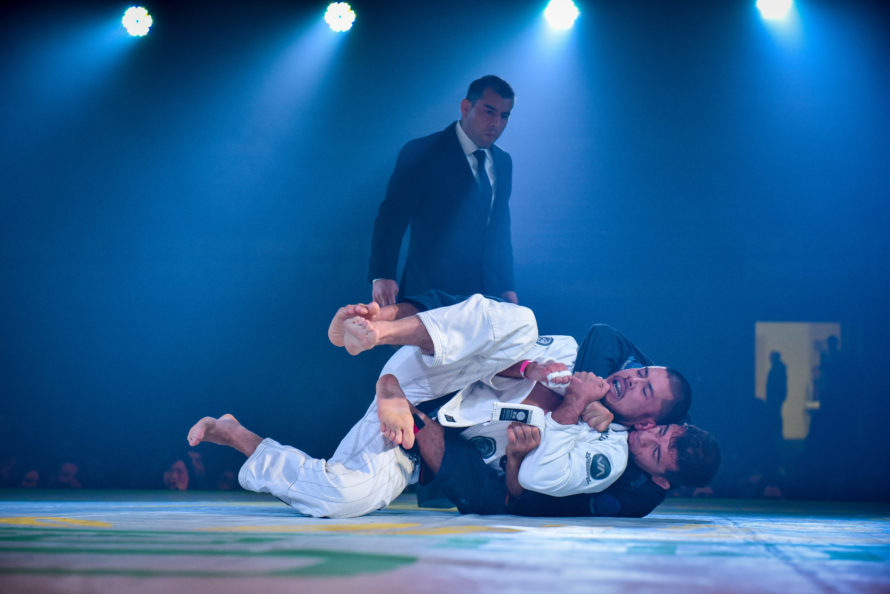 About the night, Marcos has the following to say:

We are very proud of our black belts, Eliot and Marcos, for taking on the challenge, competing in front of a big audience, and winning gracefully.