Team Yemaso Wins IBJJF Team Title at the IBJJF San Francisco 2013 Open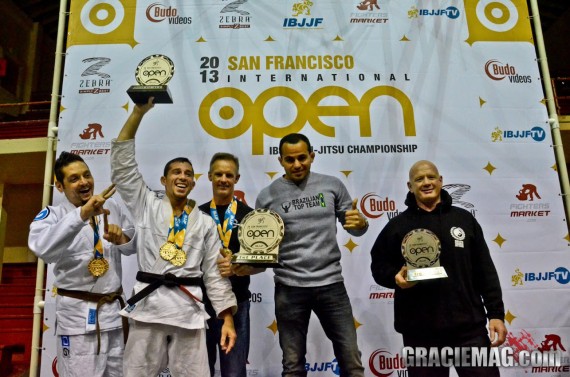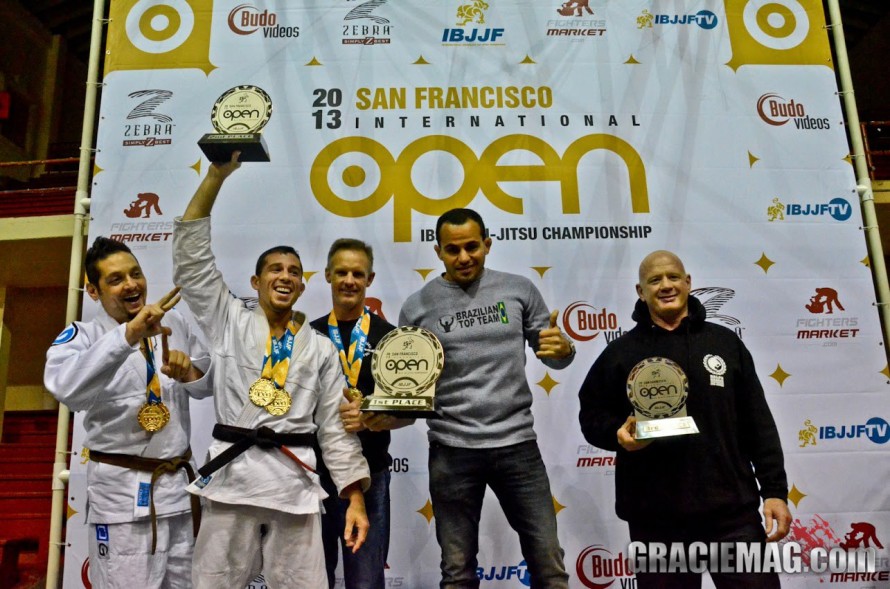 Last weekend was busy for Team Yemaso!  Saturday I met with fellow Team Yemaso coach
Eliot Kelly from EDHBJJ to attend the 2013 IBJJF Referee Course to update myself on the current changes to the rules.  Whether you like them or not, we all play by rules and in my humble opinion it is IMPERATIVE to learn them.  One of the biggest crimes of our sport is undereducated practitioners, not just the competitors but the refs as well.  I have seen coaches scream horrible things at the refs, wishing ill on their family for 3 generations, just as I was witness on Sunday to some of the worst calls I have seen from the reffing crew at the IBJJF.  The fact to the matter is I owe it to myself, to my students, and to the BJJ community that I represent to be educated so that I can illustrate and employ said knowledge both as a referee and an instructor.  I urge all of you reading this to educate yourselves on the rules. It doesn't matter if you agree with them or not it is important that you know the rules of engagement!
Speaking of the students, Team Yemaso reached a historic milestone at the 2013 IBJJF San Francisco Open on Sunday bringing an unprecedented medal to competitor ratio (we had 22 competitors with 25 medals total!!!) in a strong push for a team title.  We did not disappoint and with just over 21 competitors we became the FIRST TEAM TO EVER bring back an IBJJF team title back to Sacramento, California!!!!  As a team we ranked second among the premier teams in California : Gracie Barra, Ralph Gracie, Atos, Academy of Jiu Jitsu, Brazilian Top Team Long Beach, and Guerrilla Jiu Jitsu, among many more.  Many people have asked me if I am surprised, and express astonishment having realized our monstrous goal with so few competitors.
I am not.
I have said it a million times; I train with a group of dedicated individuals that feed off my enthusiasm and correspond it with a passion of their own.  I SEE the work they put in, work I cannot fully describe in this blog as they are parts of our training methods, both physical and mental.  I witness their capacity for growth and the tenacity that keeps them pushing in the face of laziness.  Each one wanted this team title as much as I did and worked damn hard for it.  Some warmed up with smaller tournaments to get the pre-competition jitters out of their system to assure that the mental state would be perfect for the big show.  All brought tight training schedules, at my request, to assure that they were complying with what I saw as necessary levels of preparation for one to achieve his/her goal.
It is "Soul Food" for me to cultivate an environment like this, one where we develop goals and work hard to achieve them.  Better yet we did it as a team and we were able to synchronize our different academies in the Sacramento area, led by Eliot Kelly and Bill Click respectively, to all meet up, sit together, coach, and support each other in the pursuit of accomplishment.
This was the most powerful emotion for me this weekend.
I did my job as normal, running around and coaching, yelling and screaming in both joy and frustration while awaiting my own fights, but for me to see each team member running around doing the same to push their FRIENDS AND BROTHERS to new heights was POWERFUL.  They might not yet realize it but they are building on a foundation that will see their social circles and, by extension their lives, change.  Our BJJ families unite often to share many occasions from birthdays to holidays and even weddings!  To be by someone in their moment of emotion is to solidify a bond that will carry us into a united future and I am honored and emotional to be able to cultivate that environment at Yemaso BJJ!
It is said that, "Only he who fights loses".  Not everyone achieved their ultimate goal of GOLD this weekend but to me that matters little.  Sure, I am happy because of the team title but had we not acquired it the work would have STILL been put in!  We are just that much better because what is gained through consistency is never lost.
It's the trajectory that matters most and, ultimately, with the support of our brothers we will all achieve our goals!
I urge my team members to maintain consistency and regardless of a win or loss these are just learning experiences that should be utilized to motivate us to get better. I have faith in you all!
I personally took DOUBLE GOLD this weekend having some entertaining rolls and am on a war path for Pan Ams this year.  I am working particular parts of my game that I brought out this weekend but there is much more to work on!  I will not be stopped and less than 8 hrs after fighting I was drilling at 8 am.  We then had two classes on Monday so only Tuesday was I able to gather my thoughts on the weekend.  Next on my list is the IBJJF Chicago Open, another step on the way to Pan Ams and my determination is insatiable.  I am prepped both physically and mentally and these smaller Opens allow for me to be at my best in the quest for the elusive Pan Ams GOLD!
I am EXTREMELY proud of my team and look forward to going to the IBJJF San Francisco Open every year from now on to show we are not only the best team in Sacramento, but one of the best teams in California!