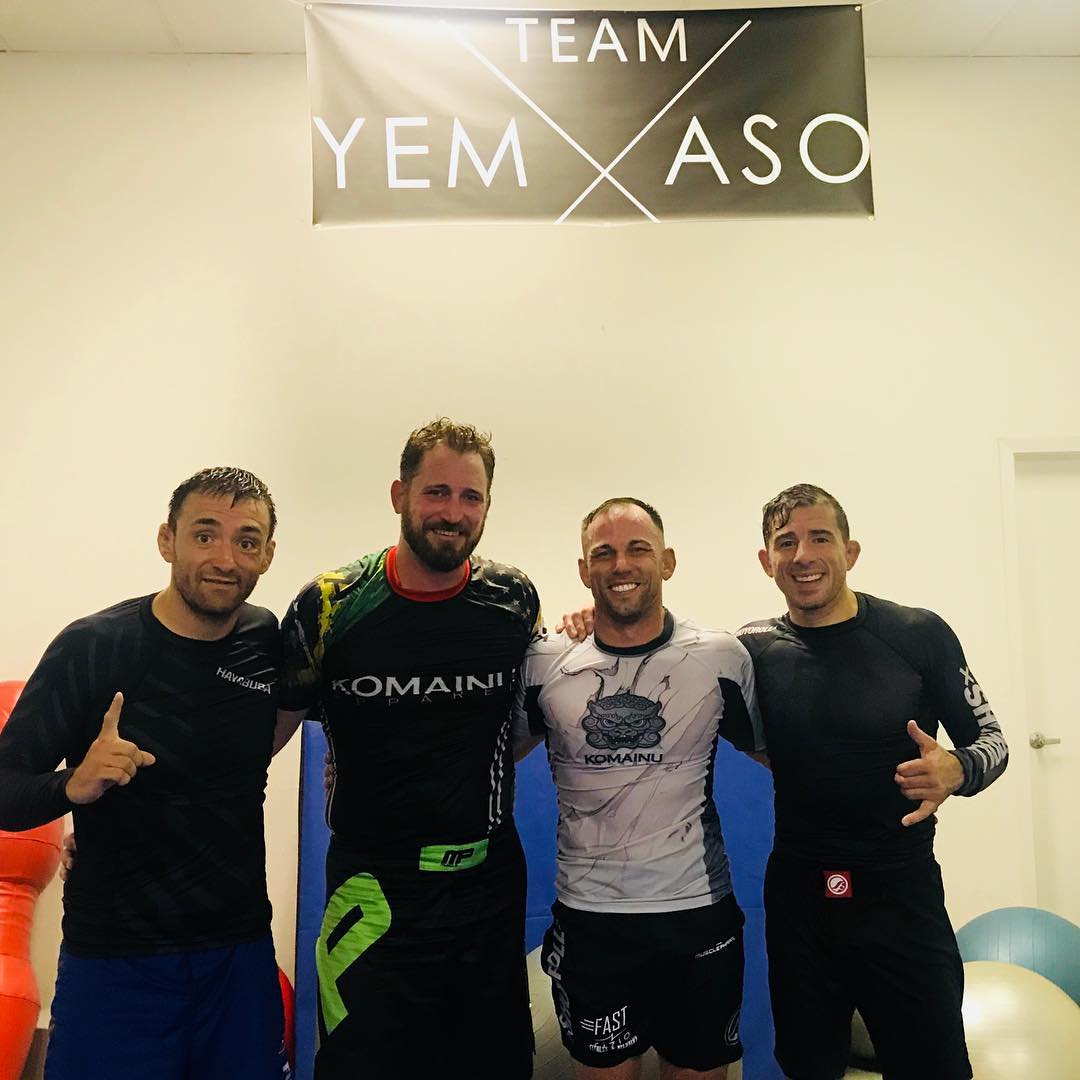 Yemaso Brazilian Jiu Jitsu, established in 2011, quickly made a name for itself in the Northern California area with immediate team success in competition. Yemaso BJJ is the only team in Sacramento to win International Brazilian Jiu-Jitsu Federation team titles.  The team was founded by multiple time world champion, Marcos "Yemaso" Torregrosa.
Yemaso BJJ continues to gain notoriety in the competition scene as it continues to produce local, national, and international champions at all levels.
Team Yemaso BJJ is currently operating the main headquarters in Sacramento, CA, and has two satellite schools in Elk Grove and El Dorado Hills.
Yemaso BJJ continues to expand by adding newly affiliated Komainu Gym from Reno, Nevada to the team.
After vetting and considering several options, we decided Yemaso BJJ was the right fit for our gym. We love the communal and family atmosphere that Yemaso BJJ has instilled in its culture.

– Instructor Jerel Hallert
Jerel Hallert runs the Reno gym together with Byron Cragg.  They shared that another big reason for choosing Team Yemaso was the strict attention to detail in techniques, the focus on fundamental Jiu-Jitsu principles, and the mix of wrestling/judo that characterizes the Yemaso style of BJJ.