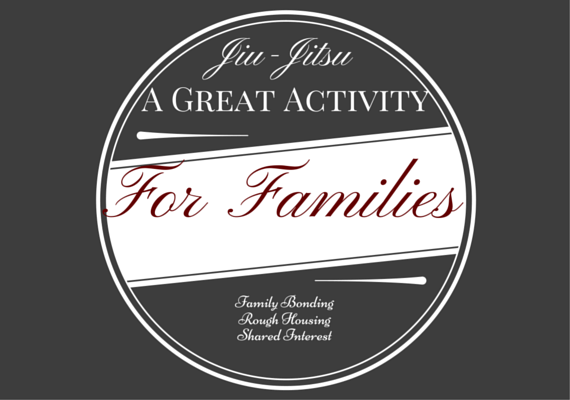 If You are Looking for Activities for Families
Brazilian Jiu-Jitsu just might be everything you are looking for in an activity, that you don't know about.  Until now.  Parents understand that sports provide great benefits for their children.  Brazilian Jiu-Jitsu offers many of the same benefits that other sports, like little league soccer for example, offers to kids, but Brazilian Jiu-Jitsu does much more.
We are excited about the new kids program, and that is coming along very well.  We are happy to be able to provide the community of Sacramento with a service that extends beyond the mats.
Jiu-Jitsu can provide children and families an activity that brings them together like no other.
At El Dorado Hills BJJ, an affiliate and satellite school of Yemaso BJJ, one of the newly promoted shared a sentiment that was truly beautiful.  Aiza, a recent recipient of a blue belt, marking the ascension into the intermediate ranks, talks about how her family got involved in Brazilian Jiu-Jitsu:
The plan was to have Angelo (our son) do Jiu-Jitsu so he can work on balance/falling in basketball.  All three (of our kids) ended up doing it, followed by Jerel (my husband/their father) a week after.

I used to sit and watch them train and when we got home, I'd say, "I want to do Jiu-Jitsu."  He'd respond with, "Go for it." but I'd respond with an excuse about my shoulders and back hurting.  He'd tell me, "You know what will fix that? Jiu Jitsu."  I tried one class and felt nauseous from rolling.

I gave up.

A year after, I caved in to my adventurous side.  I was determined to do Jiu-Jitsu because I was bored just sitting and watching.  I told him I was out of shape and I wanted to get used to the feeling of rolling on the mat, so in between the kids and adults class he showed me the basics.  A ladies class was formed shortly and I took advantage of that.  When class was over and it was time to go home, I'd tell him I wanted to go back and do the next class, he'd say, "You got your second wind?"  I was excited when he ordered my first gi!

The boys used to do 2 classes a week, that's our second home now-we're there everyday (except when Angelo is doing a school sport).  When I started, I knew I wanted a blue belt.  Yes, I felt sad when I didn't get it in spring of 2013, but Eliot told me that he knows how hard I worked, and knew that it wasn't easy to train with the big men, that I would get it at the next promotion.

Sadness took over me at the end of that month when my husband had his heart attack.  I quit training, hated being at Jiu-Jitsu, but endured it watching my kids continue to train.

I quit for 6 months, didn't get the blue.  Jerel started training again when he got the ok from the doctor, I followed a month after.  Angelo (my son) used to tell me, "Are you gonna sit and watch again? D ad's fine mom…"

I got promoted to a blue belt last night. It's more meaningful to me now than it would have been a year earlier.

My family does Jiu-Jitsu for health, challenge, fun, and for the people in class I consider our second family.  I love being surrounded with the positive people and families.
Huge congratulations to all of the newly promoted, and all the jiu-jitsu families at EDH!
If you are in the El Dorado Hills area, make sure to check out EDH BJJ for one of the best family friendly activities you can find.  Likewise, in Sacramento, come down to Yemaso BJJ and start a journey your family will always remember!